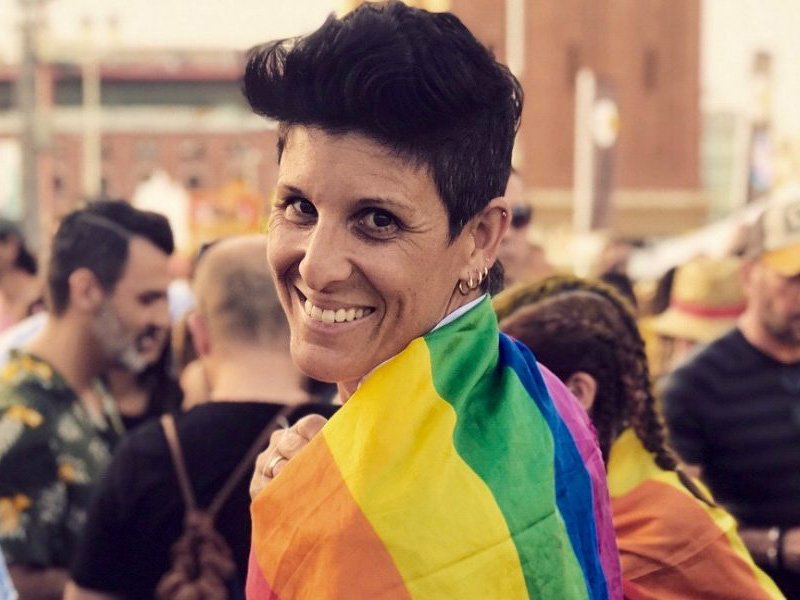 14 Dec

-Meet Lorri Sulpizio of Conscious Leadership Academy at USD

Today we'd like to introduce you to Lorri Sulpizio.

Lorri, can you briefly walk us through your story – how you started and how you got to where you are today.
There are some things I've always loved. Sport and fitness. Writing. Issues of justice and equality related to women and gender. And, as I look back, making a difference. I was an athlete all my life. I was voted "Most LIkely to be on ESPN" in high school.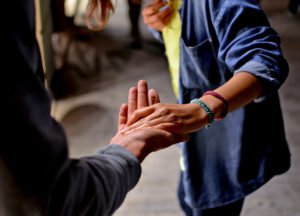 I began coaching basketball when I was an undergrad at Cal Poly SLO.At Cal Poly, I also started a NOW (National Organization for Women) campus chapter. I came out as a lesbian and spoke on panels.
I loved making a difference. I got to my current role as Director of the Conscious Leadership Academy in a bit of a tragic way. At least it was tragic for me. I began coaching women's basketball at San Diego Mesa College in 1998.
I loved athletics and I loved the community college level. I wanted to work my way up and become an athletic director and then perhaps a higher-level administrator. I started the Ph.D. program in Leadership at the University of San Diego, and I began research focused on athletics. All seemed to be going well. My college team was one of the tops in San Diego, I was an integrated member of Mesa College, working hard in many aspects of campus. I was digging into research and even co-authored a chapter about sports and gender, and felt life was going well.
One day, I was called into a meeting with my athletic director. He simply told me, "I am not reassigning you as head coach." He gave me no reason or justification. He wasn't willing to have a conversation with me about it. I Basically, I walked into the meeting and was fired. I left in shock. I was pregnant with my third child and in the middle of a Ph.D. program where my work was focused on athletics. What was I going to do? A few stars aligned for me then.
First, the lesbian basketball community is a small one. The news of my firing spread quickly and I had some amazing people offer help. The National Center for Lesbian Rights (NCLR), along with Matt Stephen (San Diego Lawyer) and Leslie Levy (Boxer & Gerson, LLP) took up my case and we filed a suit against the Athletic Director, the college and the district for Title IX retaliation and homophobic discrimination. It was a LONG three years, perhaps the second hardest thing I've been through. We won our case in a trial by jury.
While that part of the story has a happy ending, being forced out of what I loved (and still love) to do was painful and hard. Every November, when basketball season comes along, I think about how I wanted my life to be as a college basketball coach.
Second star that aligned was that I had an amazing advisor at USD who was also a basketball coach, Cheryl Getz. She helped me refocus my direction and find new avenues for my work. I shifted my focus from coaching basketball to young women to developing leadership, and actually, there are many similarities. I began teaching and with the support of the Dean of the School or Leadership and Education Sciences, Paula Cordiero, we started the Center for Women's Leadership.
I completed my dissertation, studying women in authority, specifically how women face challenges and navigate issues of voice and power. Slowly, my work at USD expanded and now I find myself in an amazing role as Director of the Conscious Leadership Academy where we attempt to develop a different kind of leader… one who is aware and authentic, courageous and kind, and still is able to get things done and effectively achieve goals.
Great, so let's dig a little deeper into the story – has it been an easy path overall and if not, what were the challenges you've had to overcome?
I described some of this in the previous section. But I would say my road has been both smooth and full of obstacles.
First off, I have an amazing set of parents and two great sisters. We all live here in San Diego and the support and help they have given me over the years is really too much to describe. I think the main thing they have done is support me for who I am. I am, as Hannah Gadsby, the Australian comedian says, 'gender not-normal.'
I am biologically female and I delivered four beautiful children. And I feel more comfortable in men's clothes, and my masculinity is not easily hidden. I typically get called 'sir' once a day. I'd rather think of myself as powerfully androgynous, able to smoothly move through femininity and masculinity as I see fit. But, the world doesn't really allow that sort of fluidity. At least not yet.
My family has always accepted me. My sisters and my mom helped me pick out a tie for a gala one year, and my parents fully accept my sexuality, introducing my spouse as their 'daughter-in-law.' I really think that if a person is able to be fully human in who they are and loved for that, many other struggles can be overcome.
My parents are also the ones who help me with my kids, pick them up from school, watching them while I have a weekend conference. My sisters also show up, willing to help with kids. We are a close family. My kids adore their cousins and I think we all get strength from each other, even if we don't realize it.
My relationship road hasn't always been smooth. I am divorced, which was THE hardest thing I've been through. My ex-wife and I have a good relationship, and I appreciate that. I have found a current spouse who really meets me where I am at. We actively practice love, and we laugh a lot. She doesn't attempt to take any struggles away (which no one can really do anyway), but she goes through them with me, which is perhaps the greatest gift.
For me, the continued gender-bias women face is an obstacle. In many ways, that helps my work continue because a big part of what I do is attempt to help both women and men learn to address and navigate gender bias. I also want to develop a more conscious generation of future leaders-boys and girls who will become men and women who have a strong sense of their authentic self and the ability to be curious and open, willing to connect with others, not create division.
Being a mother of 4 is the most wonderful thing in my life. I love being a mother. And it's SO hard. Sometimes I feel like we are the golden gate bridge- the minute you finish painting one end you start again at the other. There are days I feel like I never sufficiently meet everyone's needs. There is always something left undone or a disappointment floating in the air that I can't get to. My life seems to be a constant pull between mothering and work, being a partner, trying for some self-care. And I know I have high standards, which doesn't often help my cause.
Working out really helps me find my calm. And I do believe in trying to meet myself where I am at and I view life as a series of little lessons along the way (although some days I'm better at it than others). I try to smooth my road by living in gratitude and recognizing the joy that surrounds me. Well, that and an Old Fashioned with a good bourbon. ?
Alright – so let's talk business. Tell us about Conscious Leadership Academy – what should we know?
I have so much pride in the Conscious Leadership Academy (CLA) at USD. I believe wholeheartedly in what we are trying to do and the people who are helping me to do it.
One thing I've noticed is that people still don't have a good understanding of leadership. We confuse leadership and management and we call anyone in a position of power a 'leader.' We continue to send people to training rooted in traditional theories and approaches that simply don't work. And we can look all around us to see the struggle with much of our leadership. We are socially divided.
We are disconnected from injustices surfacing on a daily basis. We get headlines that reflect poor ethical choices and rushed decisions motivated by money and greed. We really need to wake up. The CLA (formerly the Leadership Institute) was built to provide a unique an innovative type of leadership development. At the core is an assumption that we need a new kind of leadership and we need leaders with different skill sets. We work with the self, the group, and the system, attempting to build awareness and capacity at each level.
The CLA aims to create leaders who have expanded capacity to engage with intention at a deep and connected level. This starts with the self. Many people talk about the importance of self-awareness yet are unwilling to do the work to explore the self in a way that actually brings about awareness. We look at patterns and habits. We are willing to see not only the light, but also the shadows; not as a way to feel badly about who we are, but to embrace our fully self and from there be able to work with it and develop it.
We help leaders learn mindfulness so they can manage stress and confront complex challenges. And we help leaders learn ways to hold their authority and power while existing with humility. These are the ways to build trust and these are the ways to effective leadership. The same happens at the group level. At the CLA, we pride ourselves on our work developing effective groups and teams through group dynamics. This means we face the unconscious processes in groups that often get in the way, such as issues of identity and power.
We work with people to examine their unconscious bias, explore the voice in their head, and become more aware of the factors that impact and influence group work. The skill set associated with this type of leadership is the ability to have courageous conversations and raise difficult issues, the ability to 'hold steady' and be reflective in order to respond rather than react, and the ability to work with issues of emotion, valuing compassion and connection.
Many people feel like these are the 'soft skills,' yet we know these are the hardest skills to consistently practice. More and more research and real-life examples are surfacing to show how leaders and companies who embrace a more conscious leadership practice not only have a healthier culture and happier employees, they are also more productive and profitable.
What sets us apart is our approach to developing leaders and working with organizations. Our facilitators and leadership coaches are extensively trained in our unique methodology that integrates the theories of group relations, adult development, and leadership theory. We dig into a deeper level of leadership at all levels.
Participants at our conferences and our clients tell us it's challenging, unfamiliar and often uncomfortable, yet the most transformative leadership experience they have ever been through.
Is there a characteristic or quality that you feel is essential to success?
For me, it's being my whole and true self. I have had to work so hard for that because early on I learned that my true self didn't really fit in this world. But it's from our true self that we can be our best self, so every day, I have to make the choice to be authentically me. From there, the other skills follow.